August 1, 2012 at 12:39 am
#39595
coloradok10
Guest
Got this in April of 2011
Got the tattoo in recognition of my grandparents whom have both passed away and both immigrated to the US from Poland in their early age..
Not that i am against the typical "RIP 1912-2000" type tattoo's but i wanted something different to remember them by, artist had previously done work on both my old man and my brother so he was my choice, all feedback positive/negative welcome guys, thanks.
photo is from right after i got it, honestly don't have many photos of it haha.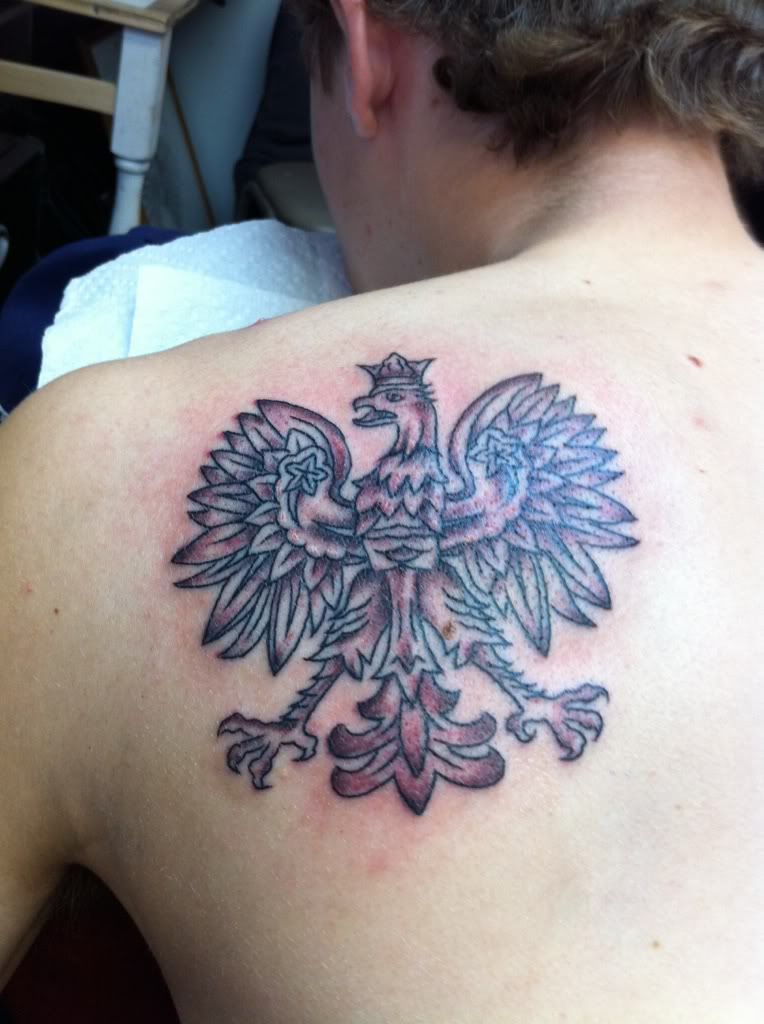 Viewing 5 posts - 1 through 5 (of 5 total)
You must be logged in to create new topics.