May 15, 2012 at 3:52 am
#39278
boobiefett
Participant
I've been offline for awhile, but my amazing artist has started a new piece on me 🙂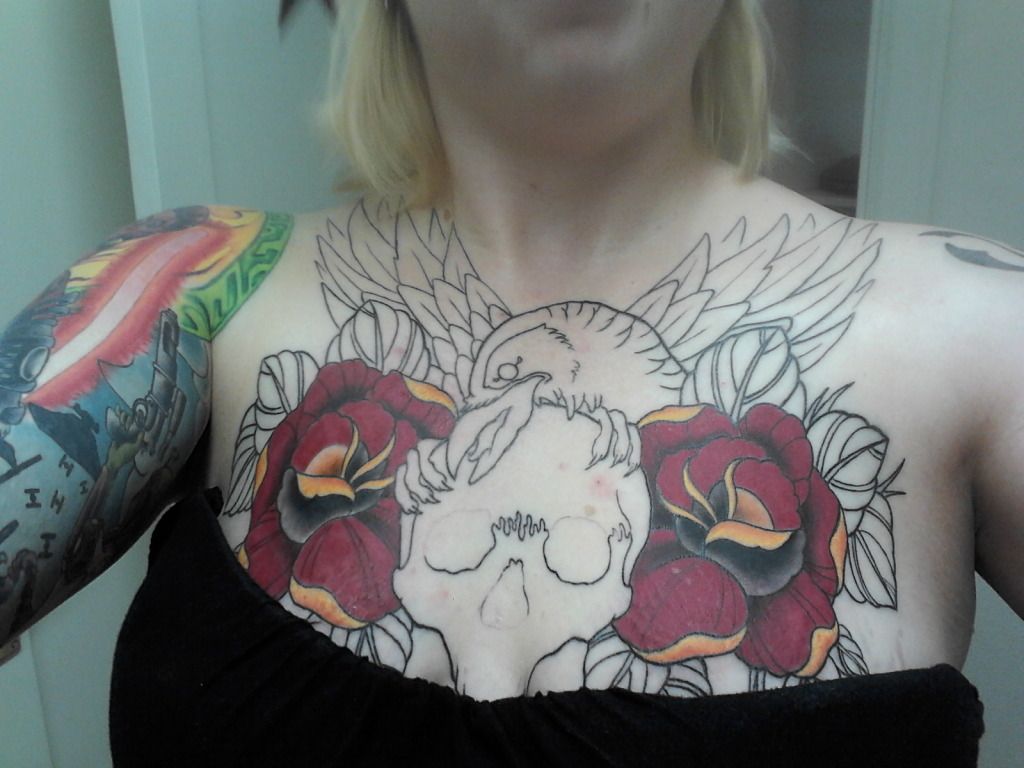 mrchen
Participant
wow, big piece, looks good so far, congrats
who is doing this work?
---
currently wearing 250 hours, and many more to go, cant explain what my ink means, its personal, it is about who I am
peterpoose
Participant
Like it, looking forward to seeing it finished!
---
GrayCatLove
Participant
I like it because it's very spooky and strong, but very feminine. Gorgeous!
boobiefett
Participant
His name is Jon Seymour. He is currently at Echo Tattoo in Shoreline, Wa. He has done all of my work so far.
Wardy
Participant
Look's very nice, keep us updated.
---
Are you going to bark all day little doggy or are you going to bite?
captain_cabinet
Participant
Looking great, I'm having a chest piece started at the begining of next month, half looking forward to it half dreading the pain! haha