May 12, 2012 at 12:20 am
#39271
booska
Guest
So I had work done with this over a yr span when I had extra cash but haven't done anything in about a yr and a half. Lately I've come up on a nice chunk of cash and wish to resume work on it. I got the tree based on pseudo-religious beliefs of the nearing apocalypse. None of that 2012 stuff but it doesn't really matter. As far as the top goes I plan to expand the sky upwards a bit onto my neck and back a bit and will connect it to another piece when I settle my mind. My big issue is that I don't know what to do with the bottom of the tree. I plan to extend it into a full sleeve one but am not sure what to do with the direct background. So far my only thoughts are some sort of mountain range and an apocalyptic landscape or some sort of horizon in which you see the roots underground growing into some other scene. Any ideas are welcome. I do not wish to make a grave yard out of it however. Thanks for your time.
Sorry for crappy quality.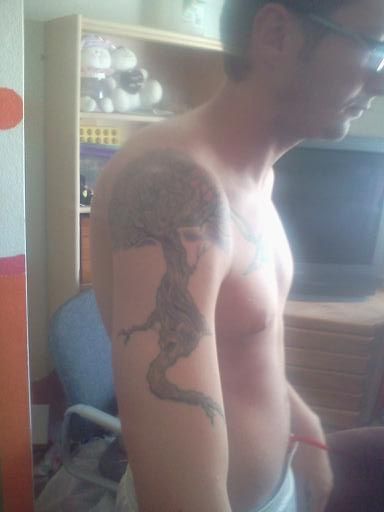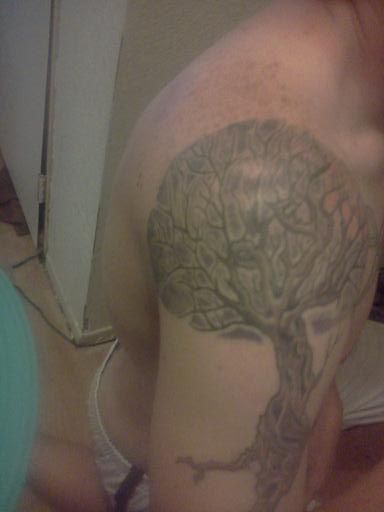 Viewing 6 posts - 1 through 6 (of 6 total)
You must be logged in to create new topics.