27th August Tattoo News
It's that time of the week again where we bring you the latest from the tattoo world, this week we have a mixed bag of news to share. We hope you're looking forward to another edition of tattoo news.

Police Force Removes Ban on displaying tattoos
Good news for West Yorkshire Police force who after a long battle are finally allowed to show off their tattoos on the job. The old policy is a bit confusing as they tried to make it seem that only small inkings are allowed. However, this ban has now been lifted, allowing our officers to wear their ink with pride.
Original story found on Gizmodo.
US Police Digitally removed face tattoos
Mugshots are taken when someone is booked into prison, as a form of a photographic record for the police to be able to refer back to and these are also used to identify suspects during a crime. You can tell a lot about a person from their mugshot, especially if you're trying to solve a crime.
In one particular robbery case, a man charged with the robbery is claiming his case was unfair as the victim was provided with a photo in the line up that appeared nothing like the man who did the crime in the first place. The removal of the face tattoos and changing the colour of the picture has led to claims of the picture not being a fair piece of evidence. It is currently being looked into whether this photo has masked features which would stand out and whether it should have been used. In case you're curious here is the picture before and after the edit.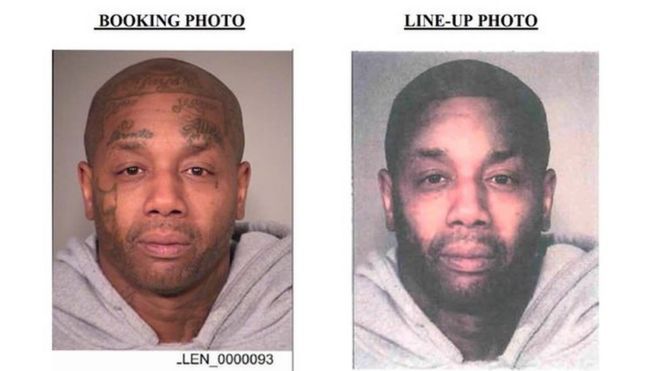 The source is a court photo (the full story is here)
Hong kong artist offers free protest tattoos
Zada Lam started offering free tattoos for those who are looking to support the-prodemocracy movement in Hong Kong. Since June, over 200 tattoos have been done since the protests began again June of this year. The protests have been gripping hold of citizens which is now referred to as the biggest political crisis since the handover to Beijing in 1997. The tattoos are a symbol of what the protestors are fighting for and they're proud to be showing them off.
Miley Cyrus Debuts her latest ink at the VMAs
The final story of this weeks tattoo news comes from last nights VMAs, which was one week after Miley Cyrus and Liam Hemsworth announce their divorce after a 10-year on-off relationship. The new tattoo features lyrics from The Pixies' song "The Thing" with a comment which says a lot about their break up. The tattoo says "my head was feeling scared, but my heart was feeling free" which so soon after the break-up, speculation began to form.