February 23, 2014 at 7:36 pm
#149636
Dan
Participant
@Pier.maggio 138386 wrote:
Hi guys, I'd really love to get a sailboat-tattoo on my left thigh. I love the design of it, and the colours of it.
But I'm young, and I don't wanna get inked with something that hasn't got a deep meaning.
Thank ya'll and sorry for my English, I'm Italian!
a boat is just a boat,no deep meaning for the most part,
I got a traditional tall shop on my knee/thigh and it doesn't mean shit other than it's a cool piece by a cool artist.
are you talking about a modern "sailboat" ?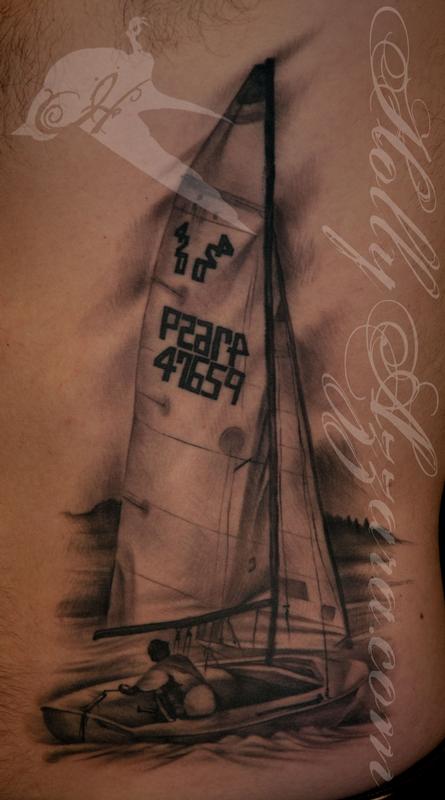 or an old looking traditional "tall ship" ?
neither really has any "deep meaning" IMO,unless maybe you have served in the Coast Guard or Navy ? could be a meaning there.
I have a lot of tattoos,none of them really have any deep meaning,they are memories of fun things in my life,cool artwork,& a couple for my kids & wife.
---
"It takes nothing away from a human to be kind to an animal." -Joaquin Phoenix