March 16, 2012 at 11:18 pm
#38849
BananaBread
Participant
Hi Everyone!
For as long as I can remember I've loved tattoos and always wanted one but just never had the guts to do it. I love my Dad's tattoos which he first got when he joined the RAF when he was 17 and I've seen and supported loads of friends through their own tattoo experiences.
Finally though this year I was going to do it. My fiance asked me what I wanted for my birthday and I said I want a tattoo! That being decided I headed to our local place with design in hand and after a couple of consultations yesterday was my first day in the chair.
I took my other half along with me as I'm a bit of a wimp and wanted some moral support but I was pleasantly surprised how easy it was. I found the outlining a bit painful but the shading didn't really hurt it just started to feel very hot. I have to go back next week for one more appointment to finish it off but I'm already planning on what I want done next!
Here's a pic of the work in progress. Sorry it's not great detail but trying to take a picture of yourself and hold your t shirt up and stop the dog from jumping on you is pretty awkward. When it's completed I'll get my fella to take some good close ups.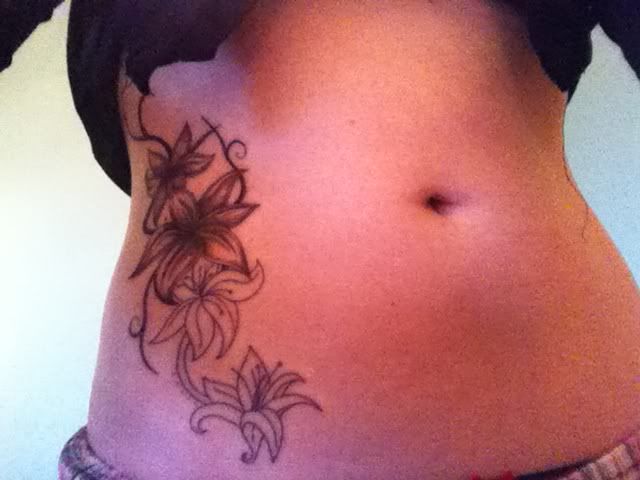 Looking forward to getting to know you all and learning loads more about the world of tattoos!
Viewing 6 posts - 1 through 6 (of 6 total)
You must be logged in to create new topics.