January 14, 2015 at 2:30 pm
#41532
J-Twitch
Participant
@

j-twitch
As I put in my introduction on the other thread, I got my first tattoo back on December 30th. I went to the shop called Ink & Style run by Nick D'Angelo (whose name you may recognize, he did have a short stint on Ink Master a few seasons ago) and got a tattoo by the man himself. I love the Viking culture and came up with the idea for a black/gray Draugr (essentially a zombified Viking warrior) which he and I collaborated on and he eventually designed.
The tatt below was a lengthy one, a little over 9 hours in the chair and table, but definitely worth it for my first ink job. Sorry, mythological fans of Vikings I'm a bit of a realist so no horned helmet haha. I definitely love the detail this guy hammered into it, everything was done freehand once he put down a basic template and he just let his imagination go wild – idea was to be a skin rotted, human-like, and war beaten portrait of its face/helmet and I feel like he nailed what I wanted.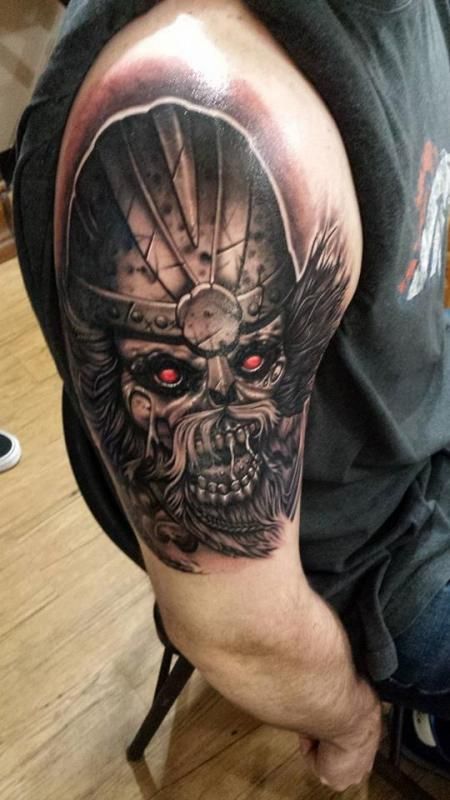 Viewing 5 posts - 1 through 5 (of 5 total)
You must be logged in to create new topics.