August 9, 2012 at 4:16 pm
#39623
Spyd
Participant
I didn't take a lot of pictures, but I did watch a lot of the tattooing this time, which made it seem to hurt less! This one was longer than my red-winged blackbird, started out not hurting as bad but at the end, it was definitely hurting more than my first one.
The bigger butterfly is actually a copy of a butterfly my kids had as a pet 2 years ago. My oldest found Flappy on the side of the road, seemingly uninjured, but she didn't fly away. They cared for her for exactly one month before she died. Though we have had many butterflies before and since, she is still remembered. I hadn't thought to use her image for a tattoo, but the artist said to email him some pictures of her, and he used this one.
This was my concept drawing.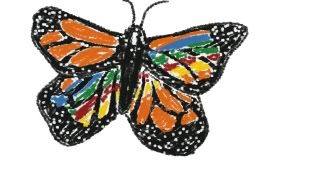 It was to have 2 butterflies with a arch of 4 colors going through like a rainbow. The colors represent my kids.
Here is Flappy.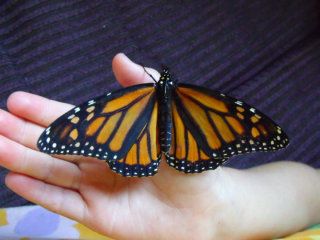 Here is the tattoo, taken while I was still lying on the table right after it was done. I don't have any other finished pictures of it yet.