June 10, 2012 at 6:27 pm
#39398
KnightHawk
Participant
@

knighthawk
The progress on my zombie koi and zombie luck dragon sleeve. It's only half done, got the next session on Thursday. As with all my ink, it was done by the Almighty Troy Coe from Lambadi City.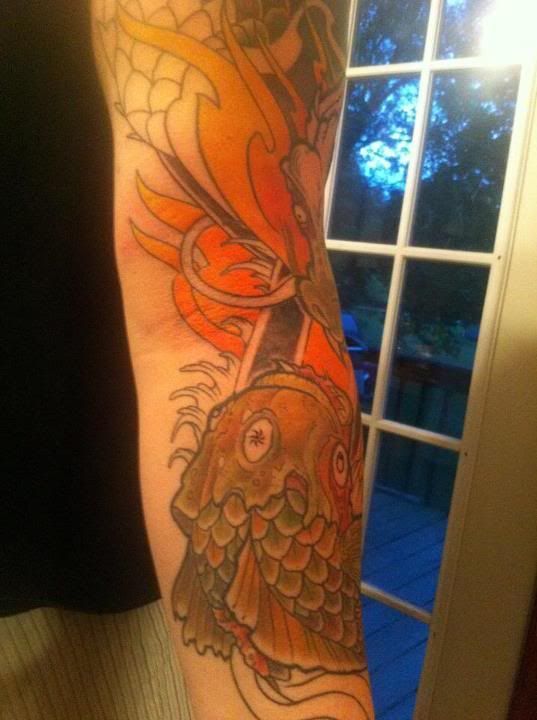 Love. Peace. Metallica.
KnightHawk
Participant
@

knighthawk
Crap! Okay, pics fixed.
Love. Peace. Metallica.
yodaddynukka
Participant
@

yodaddynukka
The line work is good but i dont know if i like the color. And its hard to tell that they are zombies. Maybe if u had more chunks of flesh missing from the koi or something and maybe some of the lower jaw missing from the dragon it would have stood out more. The concept is really awesome and unique tho!
Viewing 7 posts - 1 through 7 (of 7 total)
You must be logged in to create new topics.