April 3, 2011 at 11:05 pm
#36206
DavidJednat
Participant
So as an apprentice I am subject to some perks like free tattoos. The only drawback is it happens when I least expect it. Normally I'm not mentally prepared. I'm a bit of a wussy too. I walked into the shop for a normal day's work yesterday and was told to prep my mentor's station and lie down cause I'm about to get tattooed. Here is the resulting art. It was done with a new red tinted grey-wash called "Fresh". I guess it's supposed to look new even after it's healed.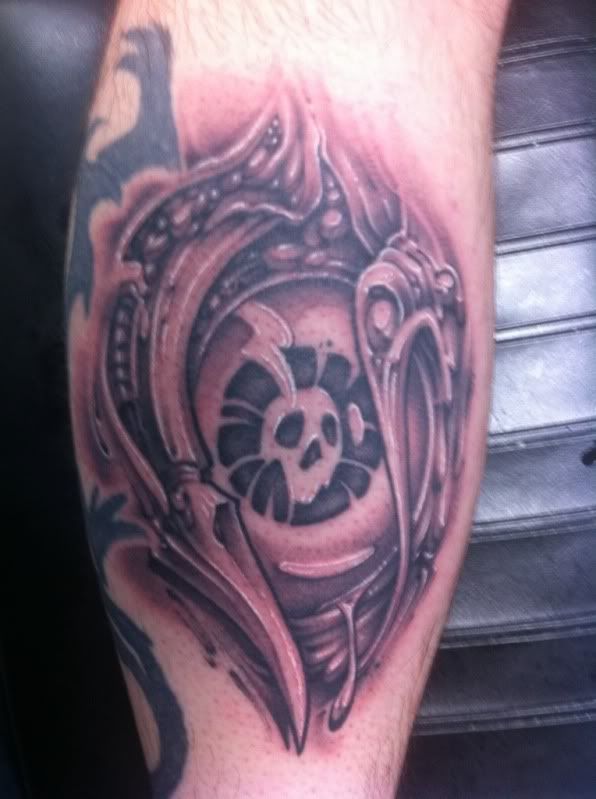 ---
Viewing 13 posts - 1 through 13 (of 13 total)
You must be logged in to create new topics.