January 17, 2011 at 3:03 am
#35622
Tajen
Participant
@

tajen
OK, I've been contributing a lot lately to the board with MY opinion, now I'm curious about YOUR opinion.;)
I have an appointment for my next piece of art.:D It will be on the inside of my right forearm, woo hoo! All my others are pretty hidden, so I'm excited to have one that I can show really easily.
Anyway, I'm just curious what y'all may think about how I approach my subject matter. The focus will be a tiki mask. I'm just trying to decide if I should go with a traditional type of mask with a water/flower background, or if I play off my horse tattoo a little bit … (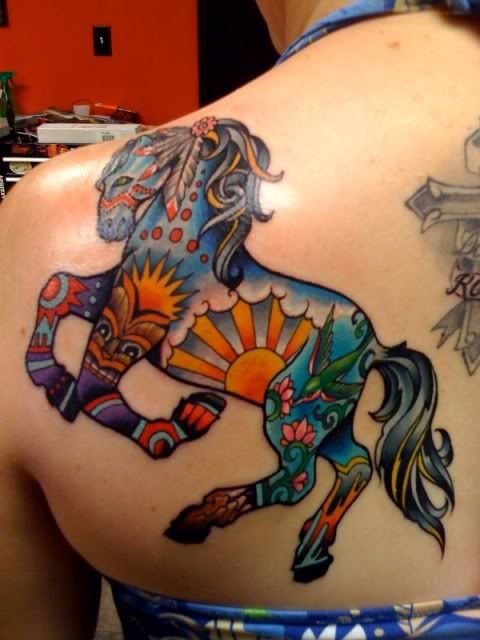 ) and do a tiki mask outline with the inside filled with symbols, and colors similar to how my horse is done.
My artist is amazing and will knock out a kickass tattoo no matter which way I go, but I have to give him a direction to go in! Thanks for the opinions … please take it easy on me!:)
Viewing 11 posts - 1 through 11 (of 11 total)
You must be logged in to create new topics.