February 25, 2010 at 5:09 am
#32911
here is my work so far. All completed within the last year… more like 9 months. Lot of time and money… but have loved every minute of it and all the fun that follows. Plenty more to come.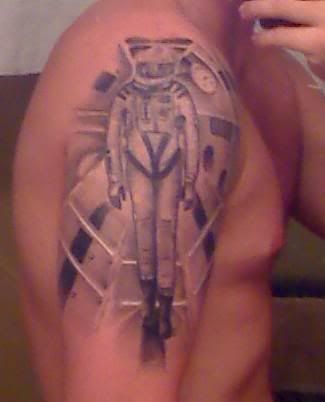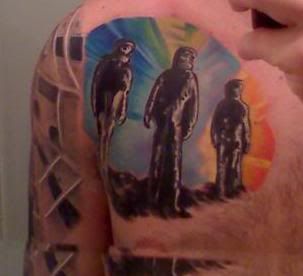 February 25, 2010 at 5:12 am
#83036
February 25, 2010 at 5:13 am
#83037
damn… my images wont show up.
whats going on?
I click on the image icon… enter this code: http://s14.photobucket.com/albums/a341/grim_reefer/?action=view&current=Untitled-2.jpg
does someone see anything wrong with the code? here would be the code with the image on either side:
(should be a pic there)
February 25, 2010 at 5:29 am
#83038
phantom x
Participant
wicked work dude ,.. i like it !!!
---
"only dead fish swim with the stream"
February 25, 2010 at 5:33 am
#83039
sorry… finally figured out how to get the images attached properly
February 25, 2010 at 10:38 am
#83046
Joker1
Participant
Those are awesome mate, keep up the good work 😀
February 25, 2010 at 10:41 am
#83047
Chief D
Participant
The tattoos are on you, so its your ink. The "work" belongs to the artist, its his work.
Very nice job, who did the tattoos?
That close together, you should have some color work faded into the background to tie them together.
---
February 25, 2010 at 12:02 pm
#83050
Jubakuba
Participant
I agree with Chief D.
The pieces themselves look pretty damn awesome.
But they're looking a little cluttered together.
Mesh them to oneanother.
---
[Witty Phrase]
February 25, 2010 at 12:38 pm
#83055
Tajen
Participant
The owl is my favorite. I see me having an owl tattoo some day. Cool pieces!