December 11, 2009 at 6:11 pm
#32106
Ozzygt
Participant
Ok, so some of you saw the running Deinonychus that I have on my back (about half way down on the left side). I am not the best artist in the world, but I put together a drawing of what I am thinking about so that my tattoo artist can have an idea of how I want the layout to look. I want some sort of foggy early evening scene (hence the lack of detail in the background), however I do want my artist to take somewhat of a creative license with mountains in the background as well as details on the ground (moss, leaves, etc.) The smaller dinosaur in the background would be far more detailed, and the colors would be much more vivid and the location to shadows relative to the position of the sun would be taken into account as well. I just wanted some feedback on my rough idea.
*Keep in mind that the green/yellow running dinosaur is allready done so the rest of the design is built around it.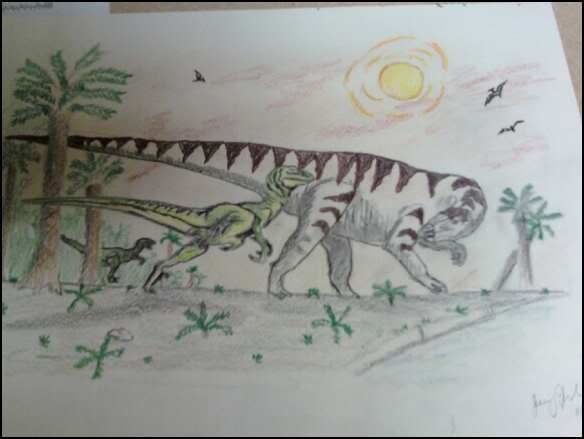 Viewing 6 posts - 1 through 6 (of 6 total)
You must be logged in to create new topics.