October 11, 2012 at 12:17 am
#39845
AcesOverKowboys
Participant
Hi all. Being a pen-n-ink and graffitti artist looking to become certified in the art of tattooing, I wandered in here looking for some relevant information, tips an tricks. Turns out if you haven't got your cert yet they won't even let you in their little club. That's fine by me, I for one know the safety and health hazards involved with tattooing as well as the technique needed. I know plenty of ignorant people start on victims haphazardly without knowing anything and that's not good for anyone.
What I thought was funny however is that while "trying to rid the world of 'scratchers' and people who buy cheap equipment from eBay "(taken from the first lengthy message by TurboSatan that I got upon activating my account regarding the 'pro only' section and lack of help available to motivated part timers), they have ads like these running on their site.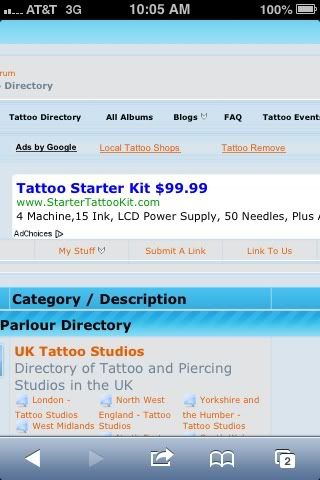 What a bunch of hypocritical self-righteous bs. Lmao.
Viewing 6 posts - 1 through 6 (of 6 total)
You must be logged in to create new topics.