October 10, 2012 at 9:05 pm
#39844
angelooo
Participant
@

angelooo
[lang=it]Ciao ragazzi…
Voi ne sapete sicuramente più di me in merito…
Vorrei farmi il mio primo tatuaggio e vorrei che fosse un ottimo lavoro (ho visto dei lavori non propriamente eseguiti bene)… Mi trovo su Milano, mi avevano consigliato Emanuele Peren, cosa ne pensate?
L'idea è quella di farlo dietro la spalla..Questo è il tatuaggio che vorrei fare: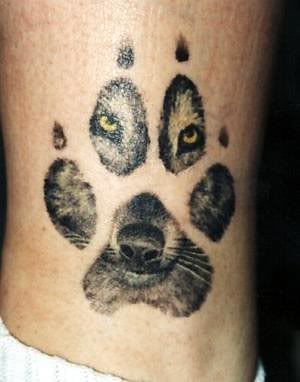 Vi piace il tattoo ed è abbinato al luogo in cui vorrei farlo o potrei creare dei "problemi"?
Vorrei far ricreare il disegno dal tatuatore o anche da un disegnatore per far si che non sia una copia ma che sia unico…
Il lavoro sopra eseguito mi sembra perfetto…
[/lang]
October 10, 2012 at 9:48 pm
#131918
iggybuddi
Participant
@

iggybuddi
So everybody doesn't have to go to GoogleTranslate here is what Angelooo said above:
Hello guys …
You will certainly know more than me about …
I would like to get me my first tattoo and I wish it was a great job (I've seen the work not properly performed well) … I am in Milan, I was advised Emanuele Peren, what do you think?
The idea is to do it behind the shoulder .. This is the tattoo I want to do:
Do you like the tattoo and is mated to the place where I would do it or I could create "problems"?
I would like to recreate the drawing from tattooer or also by a designer to make sure that it is not a copy but that is unique …
The work carried out above seems perfect …
My Response:
I love that idea! Wolves are my favorite and I'm in the animal welfare industry so it's perfect for me. I just might steal it (and make alterations of course) for myself. I think it would look great on a shoulder, but make sure to make it big and bold. And done by a great artist. I'm sure someone here will be able to tell you if Emmanuel is good or not. Keep us posted with pics!
Translated to Italian:
Mi piace l'idea! I lupi sono i miei preferiti e sono nel settore del benessere degli animali, quindi è perfetto per me. Ho appena potrebbe rubare (e apportare modifiche, ovviamente) per me. Penso che sarebbe fantastico su una spalla, ma assicuratevi di fare le cose in grande e in grassetto. E fatto da un grande artista. Sono sicuro che qualcuno qui sarà in grado di dirvi se Emmanuel è buono o no. Tienici pubblicato con le foto!
October 11, 2012 at 1:44 am
#131926
peterpoose
Participant
@

peterpoose
October 11, 2012 at 1:47 am
#131927
msmercury
Participant
@

msmercury
I have to say I am loving this tattoo. What a great idea! It's brilliant, really. I'd like to have one myself. I think it would be just fine on your shoulder. :):):):):)
October 11, 2012 at 8:48 am
#131948
ArniVidar
Moderator
@

arnividar
iggybuddi;119063 wrote:
So everybody doesn't have to go to GoogleTranslate here is what Angelooo said above:
The forum translates it just fine on it's own, inline 🙂
Viewing 6 posts - 1 through 6 (of 6 total)
You must be logged in to create new topics.