March 24, 2011 at 11:00 am
#36154
johnjc
Participant
Hi guys,
I dont have a tattoo till now and neither did I want one. But after falling in love with the Bible verse and some inspiration from my friends with tattoos, I decided to get one. Can you please identify the font for me so that I can show my designer.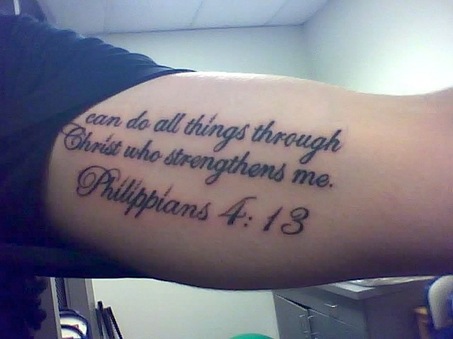 Viewing 4 posts - 1 through 4 (of 4 total)
You must be logged in to create new topics.